Category Archives:
Section 17
Section 17
Section 18
December 18, 2011 – 17:25
My parents, sister and nephews came to our house for the weekend and the lady's went shopping and had their nails done, so my father and I worked on the wings.
Earlier in the week I added the AFS AOA ports to the left wing outboard leading edge. The left leading edge can now be attached to the left spar.
My dad and I attached the left leading edge and left fuel tank to the left spar. We then finished riveting the right outboard leading edge top skin.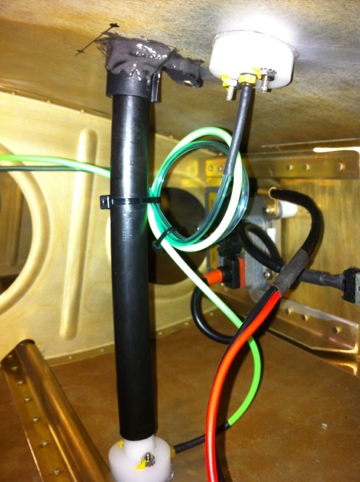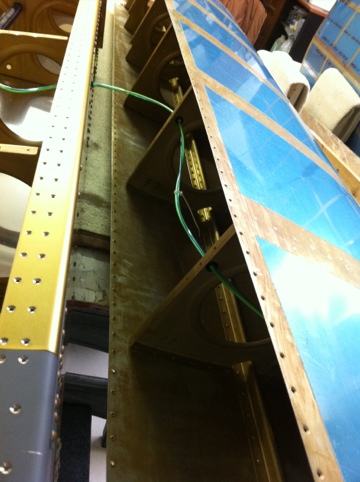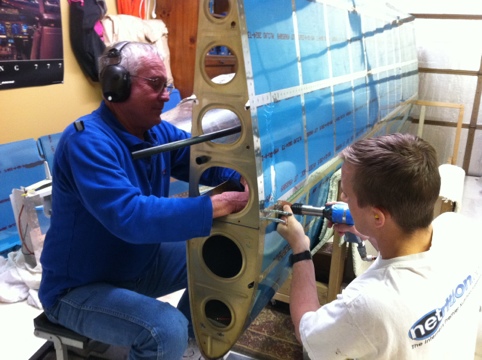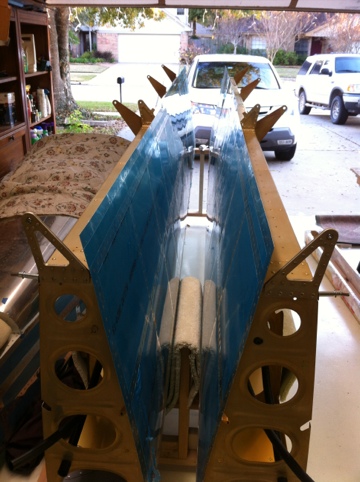 Permalink
|
Comments Off

on Section – 17 & 18
Section 17
Section 18
December 6, 2011 – 08:42
I started to mount the Right Fuel Tank and Right Leading Edge to the Right wing spar since I still need to mount the AOA in the Left Leading Edge. The right wing is taking shape slowly. I used anti-seize on the AN4704-x and AN509-8R8 fasteners.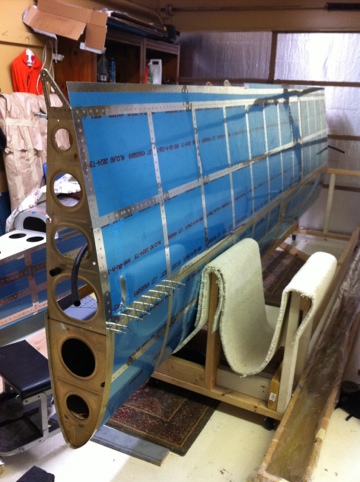 Permalink
|
Comments Off

on Section – 17 & 18
Section 17
December 5, 2011 – 17:54
I dove into cutting the leading edge light holes for the Duckworks HID lights. I had already, months prior started working on the mounting brackets. Cutting the lens holes was straight forward with no issues. I mounted the HID ballast and lamps to the mounting hardware and installed in the leading edge followed by the lens. (HID Xenon D1C, 4300k from eBay)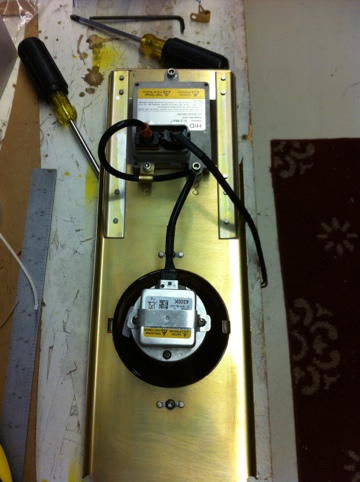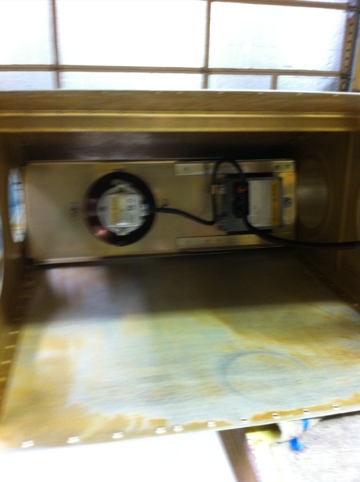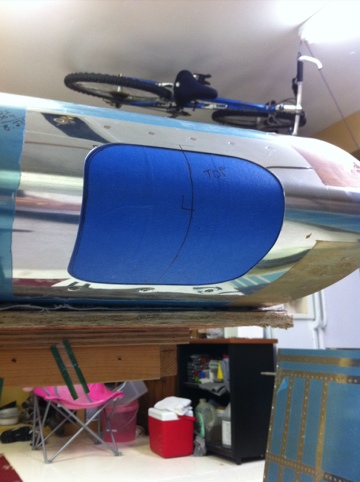 Permalink
|
Comments Off

on Section – 17, Adding HID Lights
Section 17
September 8, 2011 – 12:29
Left and Right leading edge assembly 95% complete. Still need to attach them to the main wing spar. My wife needed to help me rivet the 3 most forward rivets in each rib since it was difficult to reach them. Also mounted stall warning switch but did not connect any wires for obvious reasons.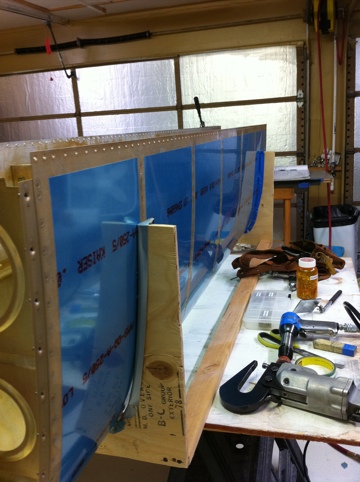 Permalink
|
Comments Off

on Section 17 – 95% complete
Section 17
September 3, 2011 – 20:45
After prepping the leading edges for Alumaprep and Alodine it's now time to start assembling them again. Also worked Section 19, dimple and rivet access hole plate and cover to left leading edge. I started to rivet some of the aft holes top and bottom and will continue with finishing it hopefully tomorrow.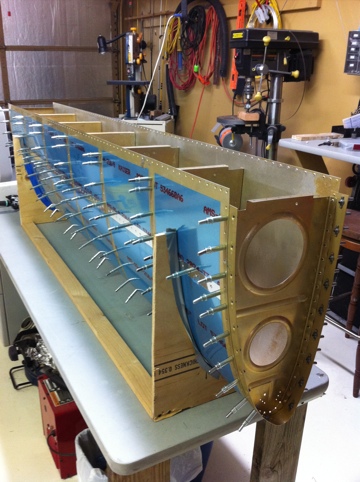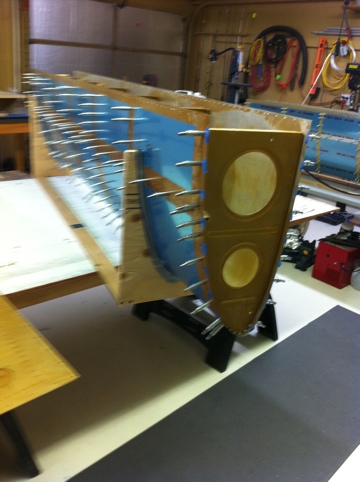 Permalink
|
Comments Off

on Section 17 – Assemble L/R leading edge
Section 17
August 17, 2011 – 13:21
Started Section 17, cut the J stiffeners and flute the ribs. The ribs are extremely tight and not exactly lining up with the skin holes so I am taking it back apart to flute again.
8/21/2011
Continued working Section 17, but stopped short of disassembling everything to dimple and prime. I jumped over to Section 19 to install the access door to the stall warning device since it's much easier to work this step prior to attaching the leading edge to the main spar. See Section 19 post for more info and pictures.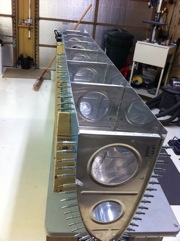 Permalink
|
Comments Off

on Section 17 – Flute, cleco